I can build just about anything you want built from stone. This includes houses, walls, ditches, seats, steps, archways and decorative garden features. Here is an example of a house constructed recently for which I did all the stonework. The house has a normal concrete cavity block wall but the outer face of the block work is 'faced' with 8" thick stonework. The house must be designed to have a stone facing. The foundations must accommodate the base of the wall and the cavity between the blockwork at the openings is 'turned' to face the outside wall and the windows are placed flush with the outside of the blockwork. To prevent dampness penetrating the wall at the cavity damp proof membrane is used. Here on the north wall of this otherwise blank austere wall I made two windows to look like they have been blocked off, something often seen on older houses. The stone used here was five lorry loads of stone gathered from fields after a farmer removed a number of ditches prior to land reclamation








Stonework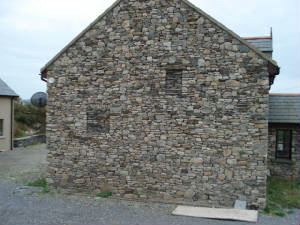 New house built in 2001 in West Cork
Entrance built by me
Stone seat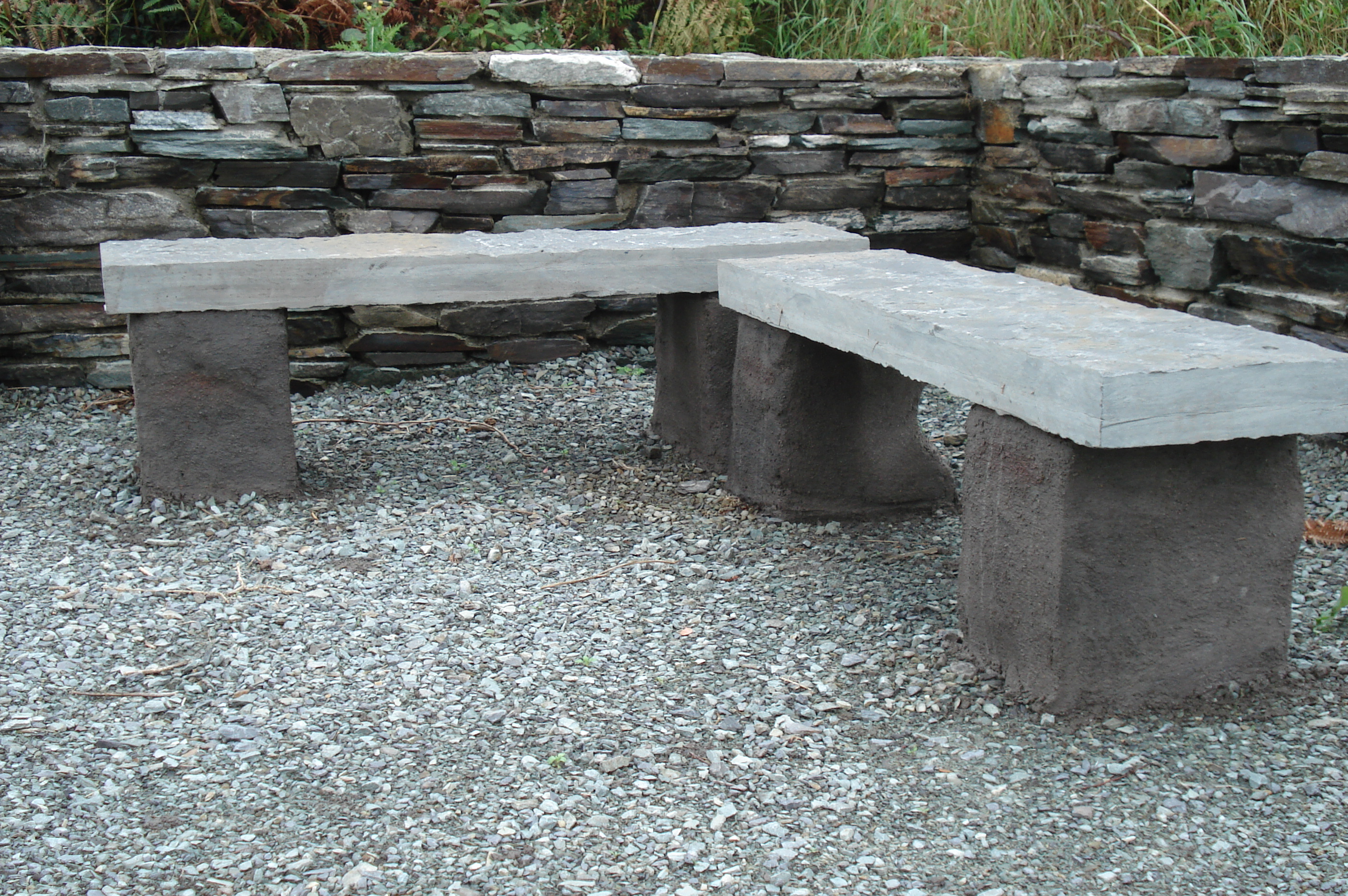 These are the entrance gates to the house pictured above. All gate pillars are mortared with cement. Gate hangings can be built into the stone work quite easily and sometimes these gate hangers are welded onto a centre post of steel. This is often a portion of railway line.





Wall after being hit by a lorry



Steps

A simple seating area. The stone seats are made from two slabs of Lisscannor limestone from Co. Clare and bought locally. They cost approximately 80 Euro each. They are seated on supports made from simple 4" concrete blocks plastered over using coloured cement. This looks far better and neater than stone supports.


On the left you see another entrance wall built by me. This one also shows the strength these walls have. This example was hit by a lorry reversing at the entrance. A cement/block filled wall would have been pushed over. This one has simply been 'dented' and one of the capstones lifted off.

These steps were built into a garden retaining wall to give access to the terrace above.


David Perry, Lissacaha, Schull, West Cork, Ireland