Drystone walls built here have two distinct styles. Stones placed level as is common through Europe and other parts of the world or, almost unique to the south west placed vertically in the wall. Cope stones to lock the top of the wall securely are not particularly common and slabs laid flat are probably the most common but turf is also used.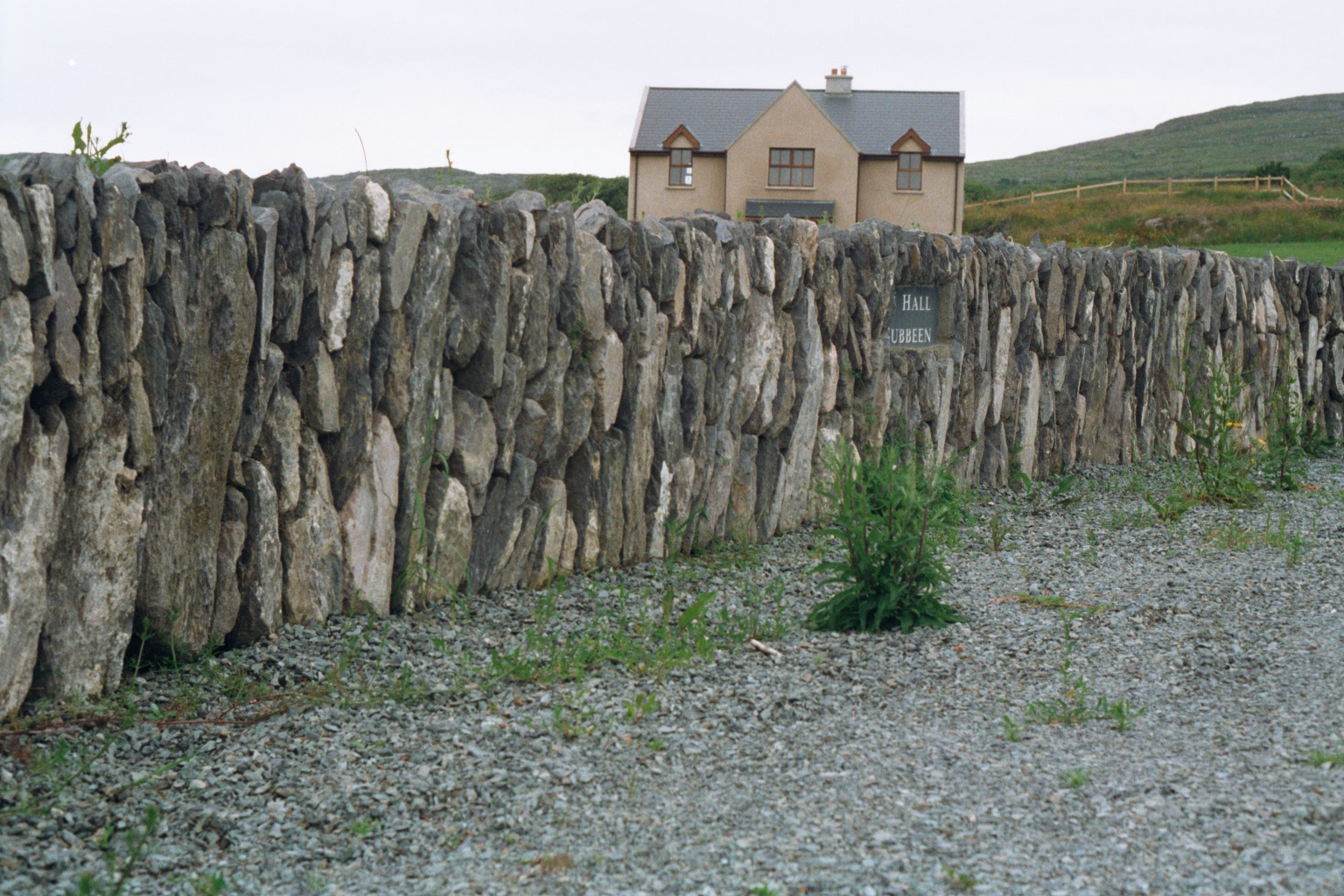 This new wall built in 2007 is typical of the vertical stone walls common to the south west
This wall is on the Calf Islands a few miles off the West Cork coast. A clever use of smaller stones and large flat ones placed in a 'H' position when viewed in plan prevents the smaller ones from pushing over the larger stones. To get this picture I had to canoe 7km from Schull harbour to reach the islands as they are now uninhabited.
Sherkin Island wall
This is from Sherkin Island off the West Cork coast and is typical of the 'rough' walls found here. It consists of large slabs set upright with smaller stones wedged between. It is approximately 4 ft in height.

Typical of the traditional walls here is this double wall built of field boulders placed vertically in the wall. However, single width walls are also common.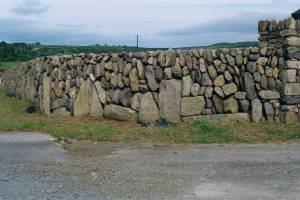 Double wall - field stone
However this part of Ireland contains some very variable examples of walling styles:-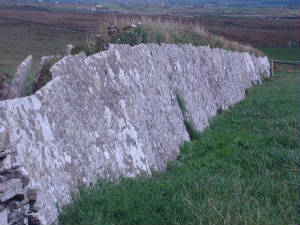 Cliffs of Moher - Flagstone wall
This wall is composed of limestone flags on both sides of a ditch and is located in Co.Clare near the Cliffs of Moher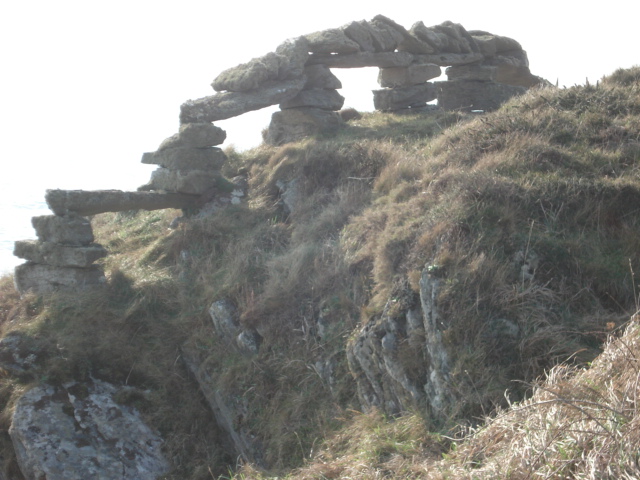 Again on Sherkin Island this wall displays an almost total abandonment to normal wall design. This wall on the western part of the island is on the edge of a steep cliff. It would have been built to keep cattle or sheep from wandering over the edge. The wall is approximately 300 yards in length. In some places, it has two levels of horizontal slabs - the section pictures has just one. The wall averages 3 to 4 feet in hight.